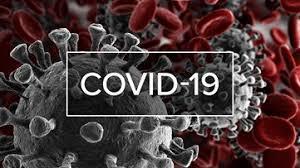 March 31 Update
Costilla Public Health
Wednesday, April 01, 2020
SAN LUIS VALLEY - As the COVID-19 pandemic situation continues to evolve, so do the tools we use to track the illness in our community. We are now posting positive cases by county on a daily basis at www.slvemergency.org/slv-covid-19. As of 5:00 p.m. today, the total number of confirmed cases is 15. These include cases that have been confirmed by lab testing as well as cases where public health has identified a person with symptoms consistent with COVID-19 who has also had close contact with a lab-confirmed case. We know there is community spread because we have identified transmission of the virus between individuals in the Valley unrelated to travel outside the Valley.
With community-level transmission of COVID-19 now confirmed in the San Luis Valley, it is important to our regional emergency planning and response to also track the spread of illness beyond just the lab-confirmed cases and their close contacts. To that end, we encourage residents who have experienced symptoms to complete our anonymous online SLV Symptom Tracker at slvemergency.org/slv-covid-19. The information collected through this form helps local public health response teams understand and track the spread of COVID-19 in the San Luis Valley. This survey does not take the place of consulting with your primary care provider or a nurse line. If you are experiencing symptoms that require medical care, please call your healthcare provider or a nurse call line at: San Luis Valley Health 719-589-2511 ext 9, Rio Grande Hospital 719-657-4990 or Valley Wide Health Systems 719-589-3658 ext 9. If you are having difficulty breathing or another medical emergency, dial 911.
During this time it is as important as ever to follow the direction of your primary care provider and this includes taking medication as prescribed. We have heard from some in the community that they are not taking medication as prescribed in an attempt to "save it" should the pharmacy close. The pharmacies will remain open, not impacting your ability to refill your medication. You can also utilize a mail service to refill medications to reduce the need to go out and these services can be set up so medications are delivered on a regular basis according to your prescription. It is important that you continue to take your medications as prescribed by your healthcare provider.
We would like to thank everyone who has participated so far in our SLV Symptom Tracker survey. So far the data shows that in the San Luis Valley, around 80% of those with symptoms have mild, not severe, symptoms. That is consistent with what other parts of the country are seeing. People who are not at high risk of severe illness may not need to be evaluated in person or tested for COVID-19. Whether symptoms are mild or severe, do not wait for a test to self-isolate. The severity of your symptoms has nothing to do with your ability to transmit the virus to others. If you have symptoms, self-isolate, or in other words, stay at home and avoid contact with others until:
You have had no fever for at least 72 hours (without the use of medicine) AND

Other symptoms (cough, shortness of breath) have improved AND

At least 7 days have passed since your symptoms first appeared.

Anyone in your household who has had close contact with you (within six feet for approximately 10 minutes) should self-quarantine for 14 days, even if you haven't been tested for COVID-19.
Call your healthcare provider or a local nurse line if your illness becomes more severe, especially if you are experiencing shortness of breath. You can use telehealth or a nurseline to get medical guidance; find out more and access a list of telehealth and nurseline resources here: https://covid19.colorado.gov/telehealth-and-nurselines
If you have a medical emergency, call 911. If you have severe respiratory symptoms, especially shortness of breath or difficulty breathing, tell the 911 dispatcher about your symptoms. Do not wait for a COVID-19 test to self-isolate or call 911.
SLV COVID general questions 9am-3pm: 719-480-8719 for English, or 719-315-5019 for Spanish. You may also email your questions to slvepr@alamosacounty.org.
CO HELP line 1-877-462-2911 (English and Spanish) for Colorado general information.
Colorado updates and guidance: https://covid19.colorado.gov
CDC updates and guidance: https://www.cdc.gov/coronavirus
Small Business - www.choosecolorado.com
Volunteer or Donate - www.helpcoloradonow.org