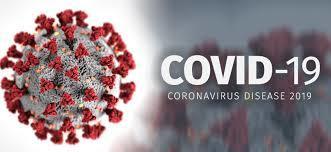 SLV Public Health Update for April 27, 2020
Costilla County Public Health
Tuesday, April 28, 2020
San Luis Valley - Today Colorado transitioned into the Safer at Home phase. It continues to be safest at home, especially for vulnerable populations such as older adults and those with pre-existing medical conditions. When you leave home for groceries, go to work, or prepare your business to re-open, continue to practice the recommendations for wearing a mask, frequent hand washing, and social distancing.
Safer at Home requirements still prohibit public gatherings of ten (10) persons or more in both public spaces and private commercial venues. We'd like to remind religious organizations to continue using live broadcasting options or other technology available to allow members to remain at home. We understand that everyone in our community is ready to congregate, see their church family and friends, but it is important that we follow the guidance to ease the restrictions slowly so we can help keep our community safe and not lose the progress we've made the last several weeks fighting this virus through the stay at home orders.
Local Public Health Agencies are working with school districts on safe graduation plans. We understand that this has been a difficult time for our local High School seniors, missing the last quarter of their senior year, which includes big events such as prom and spring sports. Graduation should be a memorable event that keeps graduates and their loved ones as safe as possible and complies with state restrictions on group gatherings.
Be prepared for State and Local Public Health orders to be extended, amended or changed as needed to protect public health. This means we may move between different levels during the pandemic. Our ability to continue moving forward will depend in large part on the public's commitment to social distancing.
The number of COVID-19 positive cases in the San Luis Valley has increased by one for Alamosa County. Updates will be posted on our website at www.slvemergency.org/slv-covid-19. Public Health Agencies continue to do contact tracing and follow up with confirmed cases to identify others who may have been exposed to the virus.
Criteria for COVID-19 testing were expanded in the San Luis Valley last week. Those with symptoms (fever, cough, shortness of breath) should call a nurse triage line for screening. If they are eligible to be tested, they will be given further instructions. Test samples are taken locally and are sent to outside labs for processing. Processing time varies.
Nurse Triage Lines:
• Rio Grande Hospital 719-657-4990
• SLV Health Nurse Line 719-589-2511 ext. 9
• Valley Wide Health Systems 719-589-3658 ext. 9
Additional information, about the new Stay at Home order, including updated business guidance, can be found at https://covid19.colorado.gov/safer-at-home?fbclid=IwAR0a40IbP9M3Ak_rK1o3G5Ek2sYTfCmLXUuvC9tB81LieaGL-06yyX01EEw.