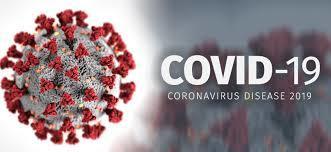 SLV Public Health Update_ May 4, 2020
Costilla County Public Health
Monday, May 04, 2020
SAN LUIS VALLEY -
Today, Monday, May 4th, business offices were allowed to open at 50% capacity. It is exciting to see our local businesses reopening and to begin to use some of our favorite services again. While we are transitioning over the next few weeks to a "new normal," remember that the best way we can support these businesses is to keep each other safe. The fewer people that become sick, the better chance our businesses will have to stay open and thrive. Our local public health agencies and regional environmental health specialists are here to support businesses by providing education on how to keep themselves and their customers safe.
Let's talk about numbers and COVID-19 testing. First, some context. Two weeks ago, the San Luis Valley was able to expand testing beyond just the most serious cases and the health care providers caring for them. With the expanded ability to test, we may start to see significant changes in numbers. As we capture more data, the numbers will become more accurate across the region. One important factor that will impact the numbers in the weeks to come is the level of social distancing by the public. We need to maintain a high level of social distancing to avoid a rise in cases.
As of today, 383 test samples have been collected from San Luis Valley residents. Of those, 39 tests are currently pending results. From the completed tests and resulting investigations, we have identified 31 positive cases of COVID-19. There have been 2 deaths. Conejos County had its first confirmed case last week. What was thought to be a second Conejos case has been determined to be an Alamosa County resident. Alamosa County now has fifteen confirmed cases. San Luis Valley case counts are updated every weekday www.slvemergency.org/slv-covid-19.
Public Health works with those who have tested positive to investigate who may have come in contact with them and been exposed to the virus. In 31% of investigations so far, person-to-person contact with another positive case has been identified as the source of exposure. In 34% of cases, "community spread" was the source of exposure, meaning that a specific contact could not be identified. Other investigations are still in progress.
It is important to remember that these testing numbers do not show a complete picture of how many people have COVID-19 in the San Luis Valley. There are still some people who have not been sick enough to seek care or who have not met criteria for testing. We cannot know for certain what those numbers are, but we know they exist because we continue to have community spread of the illness.
We encourage people to continue to use the nurse call lines if you have symptoms. They are listed below:
Rio Grande Hospital: 719-657-4990

SLV Health: 719-589-2511 ext. 9

Valley Wide Health Systems: 719-589-3658 ext. 9
Resources: