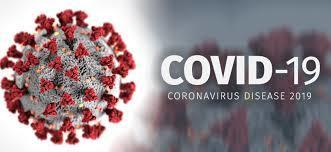 SLV Public Health Update: May 13, 2020
Costilla County Public Health
Wednesday, May 13, 2020
SAN LUIS VALLEY - Since Colorado issued guidance on April 26th for the "Safer at Home" phase, there seems to be a growing perceived division between two ideas. It's eitheropen things up so the economy can recover, or tighten restrictions even more to keep people home to protect community health and safety and prevent more deaths from COVID-19. It is understandable that people are frustrated, angry, and scared. People grapple towards certainty, and firmly believing one side is more truthful than the other is a way to ease our fears. We are here to say that "either-or" is a false choice in this case. The key word here is "and." We can do both. We can help the economy recover AND protect one another, especially the most vulnerable among us.
The San Luis Valley is a community, and if we behave as a community we will make it through the pandemic better than if we allow ourselves to be divided. We have already proven we can do this. During March and April, we were successful in keeping cases out of the hospitals, despite lack of testing, because people stayed home. Now, however, we are being asked to strike a balance. It may be tempting to think the pandemic is over and we are free to go about business as usual, to go back to our normal routines. But this is not the case. People are still getting sick and are still passing the virus to one another in the community, as is demonstrated by the recent increase in positive case numbers in the Valley. We have a long way to go.
The good news is that we have the power to take actions to support our businesses and our community's health. How? We need to continue the course and follow the recommendations of our Public Health experts; that is the only way through this.
In our increasingly information-saturated society, misinformation campaigns abound designed to divide and misinform us. Today, the lives of our loved ones literally depend on critically examining these claims before sharing or acting upon them. CISA - the cybersecurity and infrastructure branch of the Colorado Department of Homeland Security and Emergency Management (DHSEM), laid out some guidelines, shared below, to address false information.
1. Go to trusted sources of information like www.Coronavirus.gov. FEMA has also established a coronavirus rumor control website at www.FEMA.gov/coronavirus/rumor... where you can learn more about specific disinformation campaigns.
2. Check the source of the information.
3. Search for other reliable sources of information on the issue.
4. Think before you link – take a moment to let your emotions cool down before sharing anything online.
Today, four more positive cases were identified for the San Luis Valley through testing and contact investigation. Costilla and Saguache Counties each added one more to their count, and Alamosa identified two new cases for a total of 63 for our region. Of those positive San Luis Valley cases, 13 have been hospitalized and 21 have completed isolation. We remain at 2 deaths counted for the region. Numbers are updated weekdays at http://www.slvemergency.org/slv-covid-19/.
This uncertain time is difficult for many people. As a community, if we empower each other, be kind, and strive to make informed choices, we will get through this together as one SLV.
For SLV COVID general questions, call 719-480-8719. You may also email your questions to slvepr@alamosacounty.org.
Nurse Triage Lines:
• Rio Grande Hospital 719-657-4990
• SLV Health Nurse Line 719-589-2511 ext. 9
• Valley Wide Health Systems 719-589-3658 ext. 9