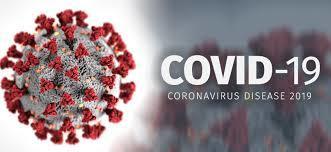 SLV Public Health Update: May 26, 2020
Costilla County Public Health
Wednesday, May 27, 2020
SAN LUIS VALLEY - Nineteen new COVID cases have been identified since Friday, May 22, bringing the total cumulative positive case count to 133 for the San Luis Valley. Sixty-five of those cases are currently "active" while 68 have completed isolation. There have been three deaths of individuals with COVID-19. Numbers are updated weekdays at slvemergency.org/slv-covid-19/.
Local public health agencies continue to collaborate with CDPHE and local partners on testing and follow up. The virus continues to show elevated levels in the San Luis Valley, with possible community transmission throughout the Region. Community leaders in the Center area are being proactive in sharing information with local residents and taking other steps to help slow down the spread of COVID-19. Center residents are required to wear a mask when they go out and are strongly encouraged to stay home as much as possible until further notice to prevent further infections.
On Monday, May 25th, news came from the Governor's office announcing changes to the "Safer at Home" order which loosens restrictions for restaurants as well as ski areas and day camps. Tomorrow, Wednesday, May 27, restaurants can open for in-person dining at 50% capacity of the indoor posted occupancy code limit, as long as it's no more than 50 people, and are encouraged to provide outdoor services as much as possible. Bars will remain closed. Full restaurant guidance available here: https://covid19.colorado.gov/safer-at-home/restaurants-food-services.
This is great news for restaurant owners across the Valley, particularly for Alamosa County, who was notified that the variance proposed by the County was put on hold by CDPHE due to elevated presence of the virus in the region. The variance, submitted over two weeks ago, had requested loosening of certain state restrictions. Although the variance has not been approved, the new statewide guidelines announced yesterday will help restaurants.
Today the Governor announced the current "Safer at Home" Order is extended until June 1st when a new phase is expected to be announced. Depending upon current state data trends, guidance concerning gathering size for summer activities, church services, swimming pools, short-term lodging, and other sectors may be updated on June 1st.
State modeling data shows that hospitalization rates declined after the "Stay at Home" phase was enacted and that populations of those over 55 years of age had the highest hospitalization rates. Recommendations continue to caution those populations to be vigilant and follow public health guidelines as much as possible.
Individuals with COVID symptoms are encouraged to call one of the numbers below to start the screening process.
• Rio Grande Hospital 719-657-4990
• SLVHealth Respiratory Clinic 719-589-2511 ext. 9
• Valley Wide Health Systems 719-589-3658 ext. 9
For mental health support, call 719-589-3671, or the crisis hotline 1 (844) 493-TALK (8255). After business hours, please call 911 or the crisis hotline 1 (844) 493-TALK (8255) or text TALK to 38255. New online resources are also available at www.colorado.gov/ruralmentalhealth.
SLV COVID general questions 719-480-8719. You may also email your questions to slvepr@alamosacounty.org.