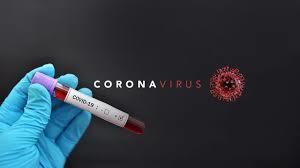 Public Health Update for June 11, 2019
Costilla County Public Health
Thursday, June 11, 2020
SAN LUIS VALLEY - Five new cases for the SLV have been reported since yesterday, 1 for Alamosa County, 2 for Costilla, and 2 for Rio Grande. The total number of cumulative cases is now 281. Twenty-five total people have been hospitalized, and 196 have completed isolation. There have been 5 fatalities of individuals with COVID-19. Numbers are updated weekdays at slvemergency.org/slv-covid-19/.
Yesterday, Alamosa County Public Health announced a COVID-19 outbreak in a Long Term Care Facility, the San Luis Care Center, in Alamosa. Today residents and staff were tested through partnership of the San Luis Care Center, Valley Wide Health Systems, and Public Health. CDPHE is supporting the outbreak investigation. In order to protect our vulnerable older populations, it is important to prevent transmitting COVID-19 as much as possible. Here are some ways you can help protect our older adults:
If you are sick, or if you have been exposed to a COVID-19 positive individual, stay home and away from others, especially if you work with or around older adults.

Keep in touch with older relatives or friends by phone rather than visiting in person.

If you live with an older person, wash your hands frequently, and do not allow visitors.

When you are out and about around older individuals, wear a cloth mask or face covering.

If your relative or friend lives at a long term care facility or in assisted living, find out what the facility allows as far as visiting and staying in contact.
It is important to know that there are resources available and supports in place if you have to miss work due to COVID-19. Federal law requires that businesses with fewer than 500 employees provide sick leave (although some with under 50 employees are exempt). The Colorado Health Emergency Leave with Pay Rules ("Colorado HELP Rules") adds coverage for workers as well. See more here: https://covid19.colorado.gov/sites/covid19/files/FAQs-CDLE-042720.pdf
If you wish to pursue testing for COVID-19, please contact your primary care doctor or call one of the numbers below to start the screening process:
For symptomatic individuals only, call:
Rio Grande Hospital 719-657-4990

SLVHealth Respiratory Clinic 719-589-2511 ext. 9
For symptomatic and asymptomatic individuals who have had contact with a confirmed COVID-19 positive individual, call:
Valley Wide Health Systems 719-589-3658 ext. 9 (M-F only)
For general SLV COVID-19 related questions: slvepr@alamosacounty.org, 719-480-8719